Sometimes it will be necessary to make adjustments to the settings of a Data Prep process. If you make an adjustment to the configuration of a Data Prep process, while you have uploaded data in a Pending status, you will first of all have to re-confirm that you wish to make the change.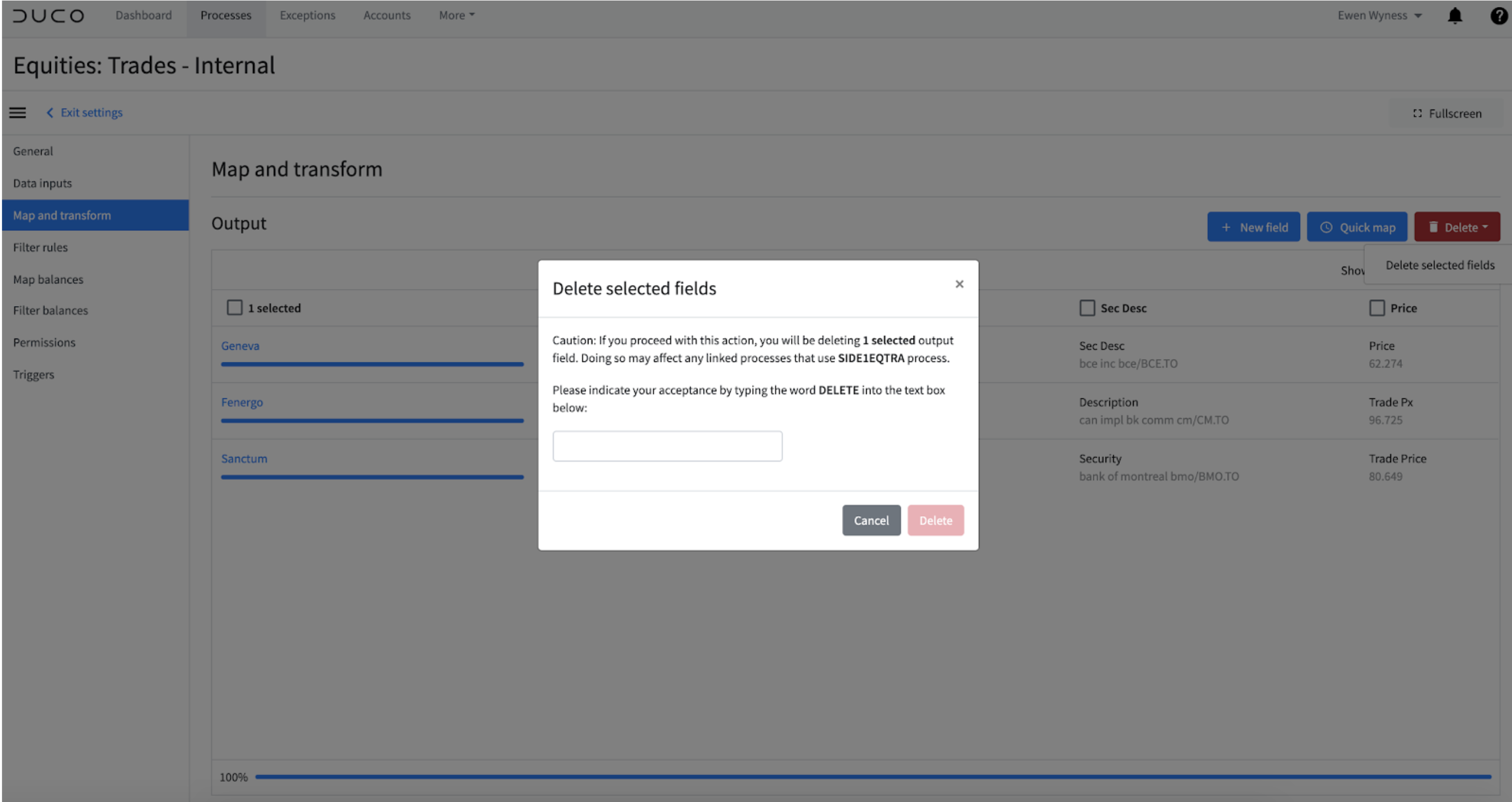 This will then return a second message asking what you would like to do with your Pending data. You can choose to either discard pending data, or capture it in a snapshot: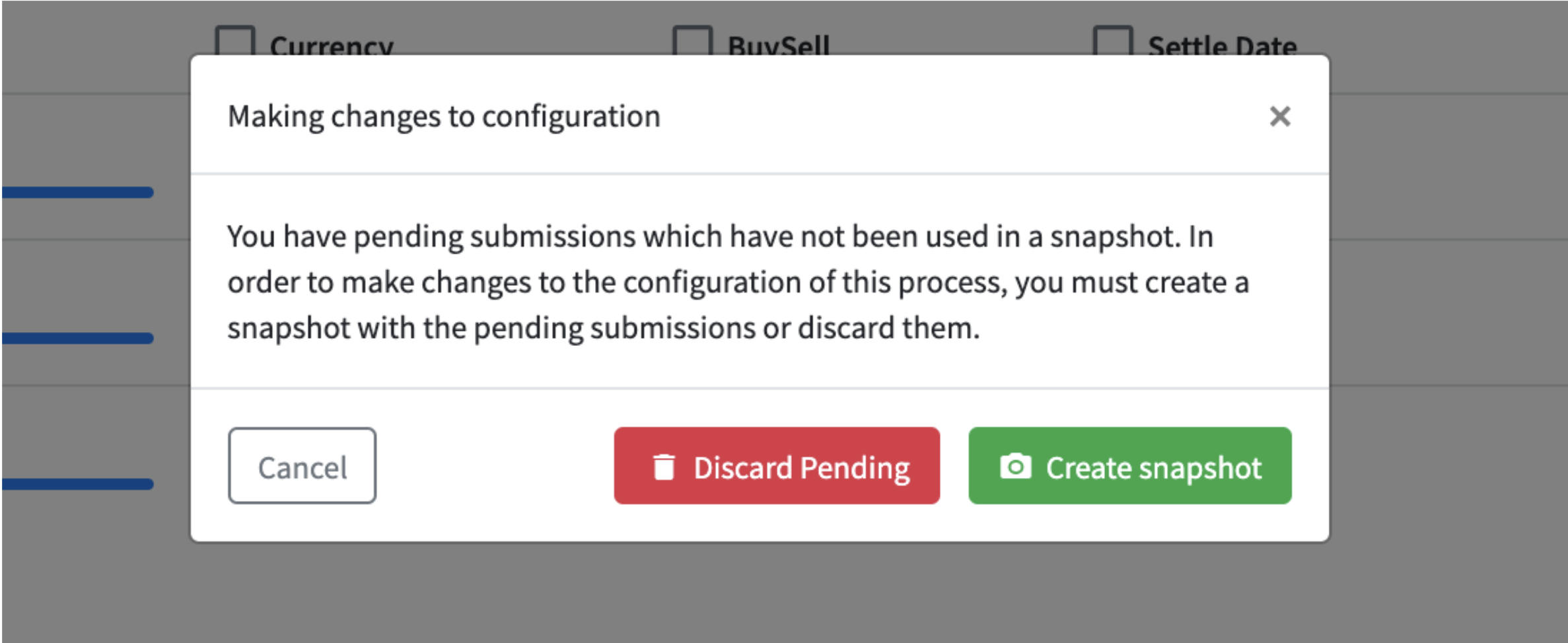 Cation should be exercised in this scenario, as the manual creation of a snapshot may interfere with the sequencing of your submissions, causing your reconciliation to fall out of synch. If this happens, you can correct this by following the steps outlined under 'Scenario #2' of the FAQ item titled 'What do I do if my Data Prep submissions get out of sync?'

When changes are made to the structure of your Data Prep output file (such as adding or deleting a field) the corresponding two sided reconciliation will also need to be updated. Please see the FAQ page What happens if I adjust the Data Prep process and this impacts my two sided process? for a list of steps that need to be followed in order to update the config of the corresponding reconciliation.