There is an option in exceptions workflow to use either record tracking or matching fields to determine whether a previous item is the same item (and should be auto-closed or auto-accepted).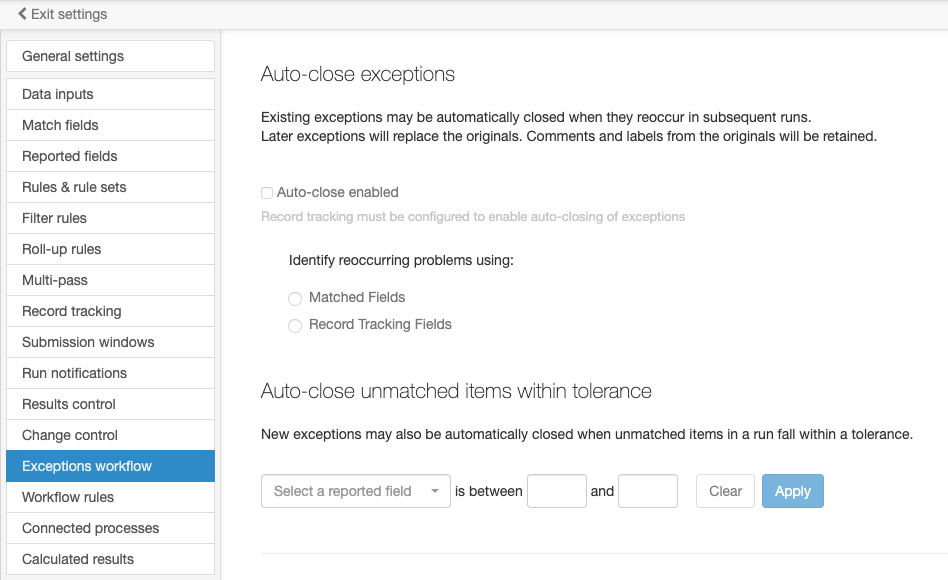 If the same item occurs again "naturally" (e.g. through the user re-submitting the same file), open items in older runs will be auto-closed and accepted items will lead to automatically resolved items.
If items have previously been manually closed, then there should not be an acceptance-style rule in place and the item should be investigated again manually.