Setting a date tolerance makes it possible to match dates with a discrepancy of a given number of days.
Consider this example: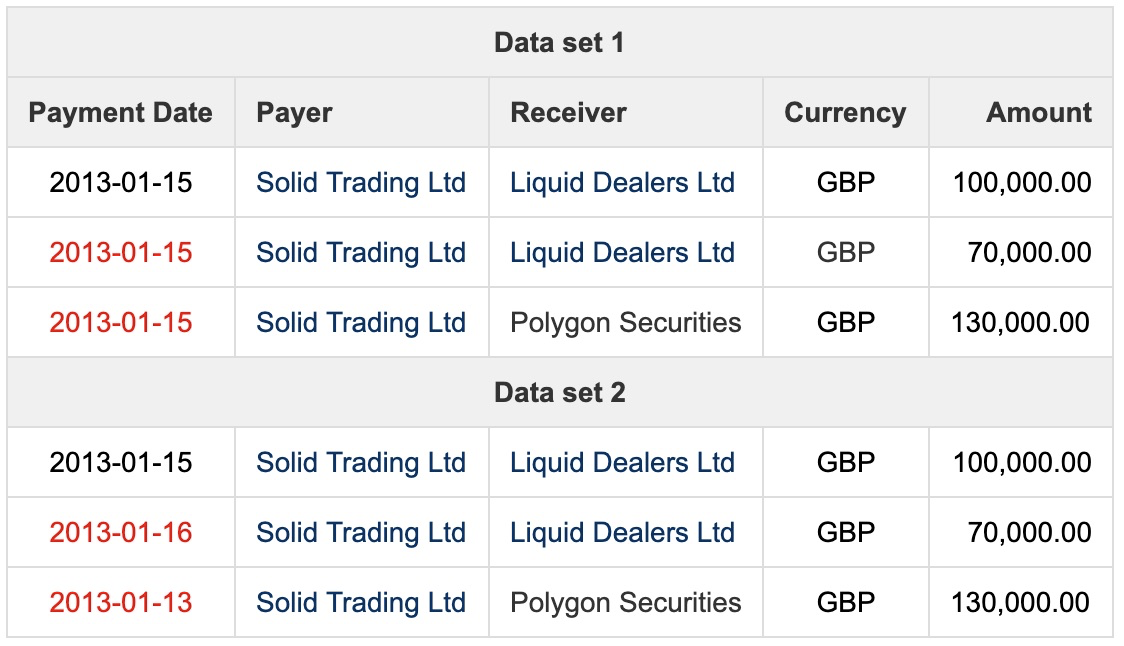 Let's say that, in this example, a difference of up to two days in the Payment Date is acceptable.
You can apply a Date Tolerance role to the "Payment Date" and set the tolerance to "2". In this example, "Payment Date" in Data set 1 is 15 January 2013 and the Date Tolerance rule causes Duco to consider a record where the date is between 13 and 17 January 2013 as a match.