Calculated results enable you to use Natural Rule Language to create additional fields post-matching.
This means you can:
Calculate the economic value of a break
Identify the components of a break (e.g. is it the price or the quantity that is breaking for a market value break?)
Automatically prioritise results based on criteria you define
Greatly simplify the triage process

Configuring Calculated results
To create calculated result fields, select Calculated results from the Settings menu of a process:

From here select Add field. This will then allow you to construct your rule.
Unlike NRL rules built on the Match Fields screen, Calculated results allows you to construct a rule that identifies one side of the process's value for a given matching field, ie. Internal side of Price.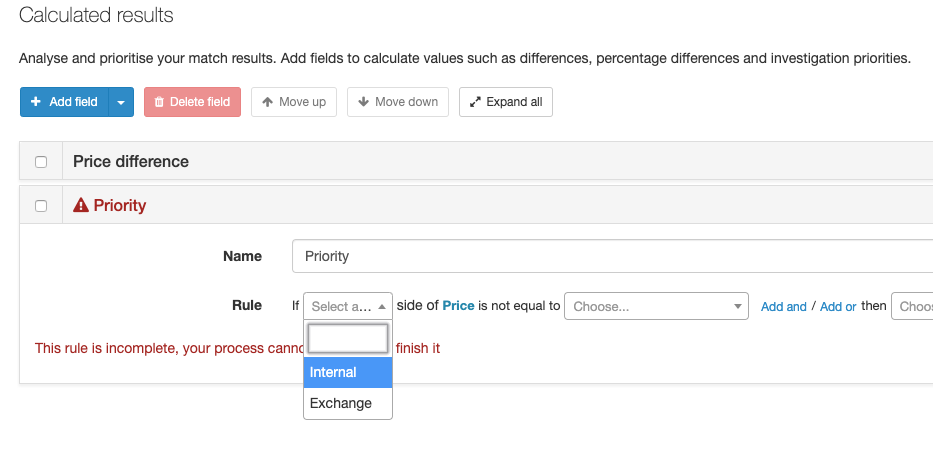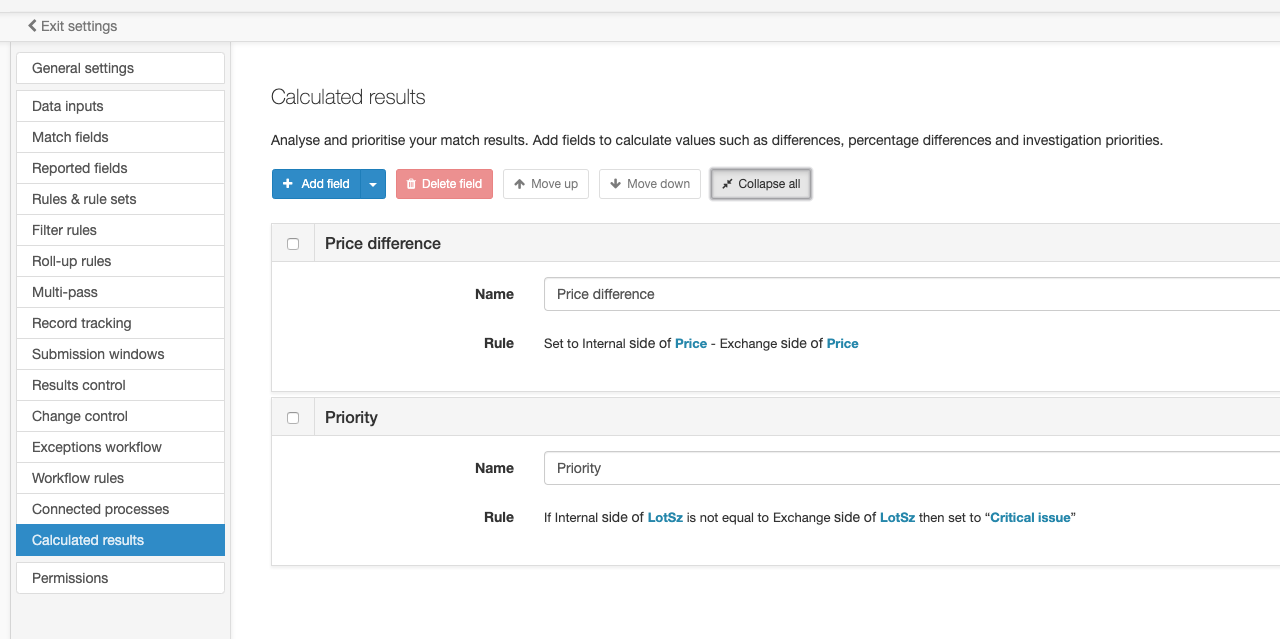 You can also change the position of the Calculated results fields in the Reported fields screen.