The Statements tab offers a statement-level view. Statements are marked as either having outstanding Unreviewed transactions or marked as having All exceptions resolved.
Sub-tabs allow you to navigate between to the two sides of the process.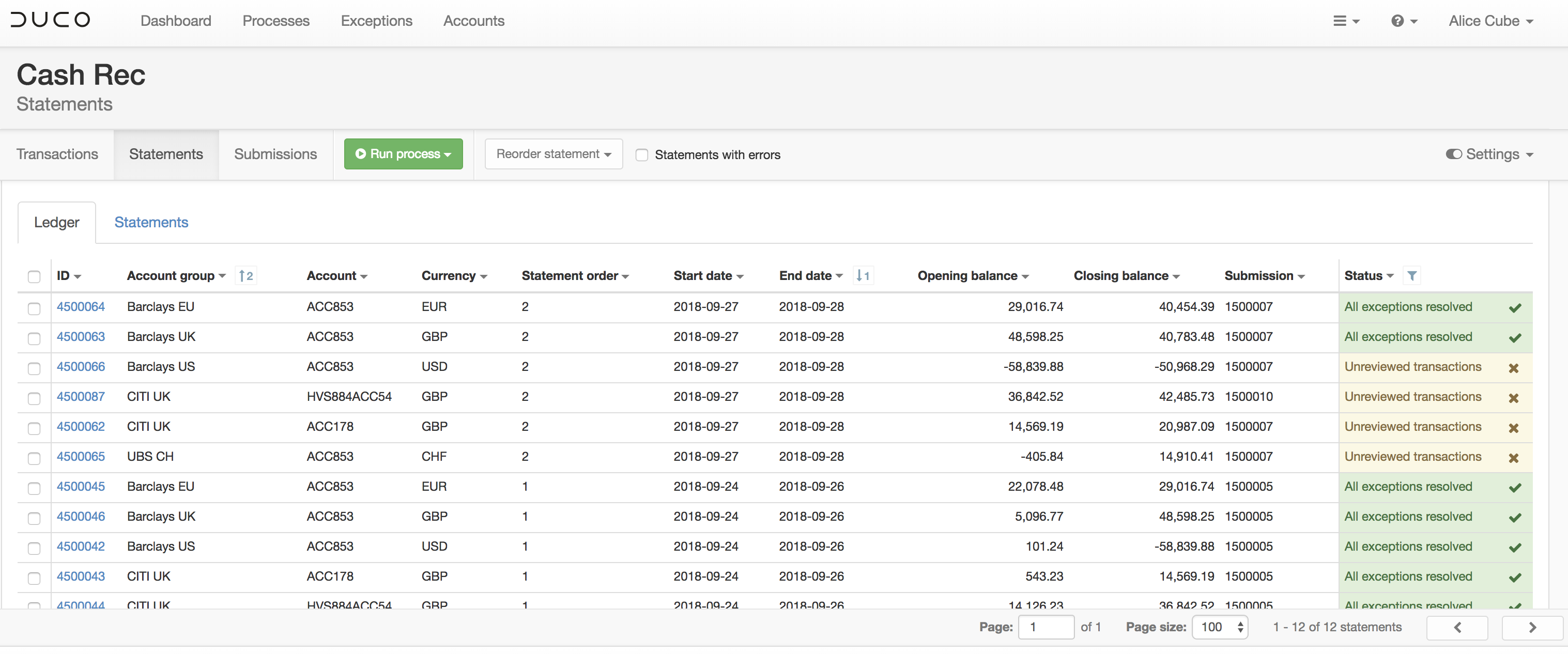 Download Statement Data to Excel
You can download to Excel the Cash Account Summary information and Transactions in order to support downstream reporting and processing. These are supplemented with the ability to download the information in the Statements screen to Excel using API call; supporting clients to demonstrate that controls are in place, work is being completed and produce balance level reporting.
See the API documentation for more information.