In the April release, there are two enhancements on process governance to give you more control on manual file submission and setting changes:
Process level control for submitting data
Extra governance for changing process settings
Process level control for submitting data
To give you more granular control on which user can manually submit data to each reconciliation process, we have moved the Data Uploader role from group level to the process level. You can now specify which groups or individual users can be granted with the role in each process, so that they can submit data to trigger a new run.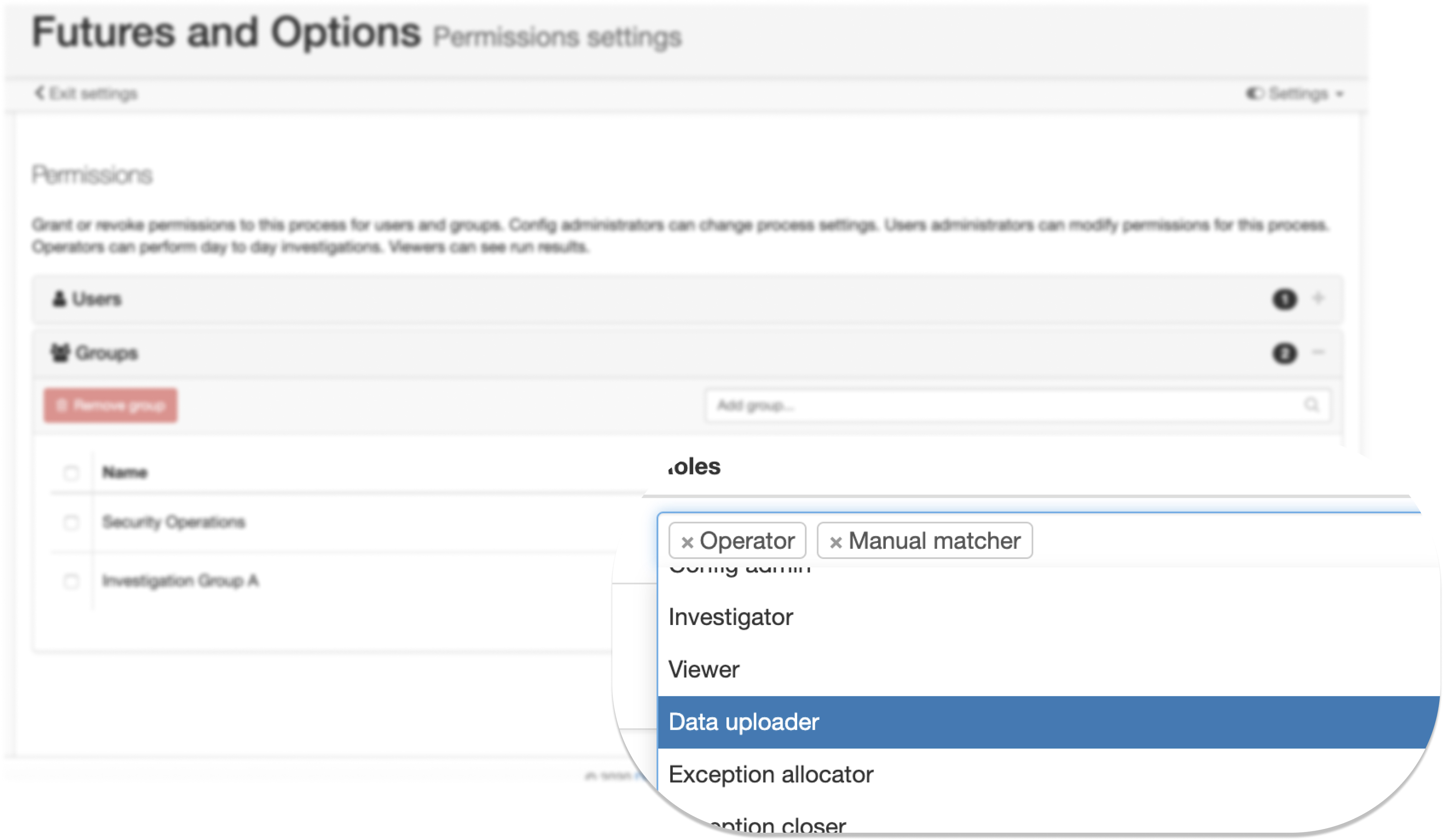 The role was previously configured in the Administration module for each group. After the April release, it will no longer be available there. As part of our usual process to minimise impact to your operations and governance structure, we will automatically grant the role in the appropriate processes according to your existing configurations. Users who can submit data now in a process, will be able to do so after the release.
The detail logic of applying the role will be the same as a similar change before, please refer to this release note for more detail.
Extra governance for changing process settings
The existing Change Control feature allows you to lock all setting changes in a reconciliation process that is already in production. Once change control is enabled, you will now only be able to unlock it by raising a change request through a staging copy, going through a four-eyes review and approval process.