Select Data inputs.
Like a generic two-sided process, you will be required to provide a sample input file for each side of the process (click here to see the full documentation regarding Data inputs). For a cash process you have the standard option of inputting a generic file or the option to select a Swift MT Message template.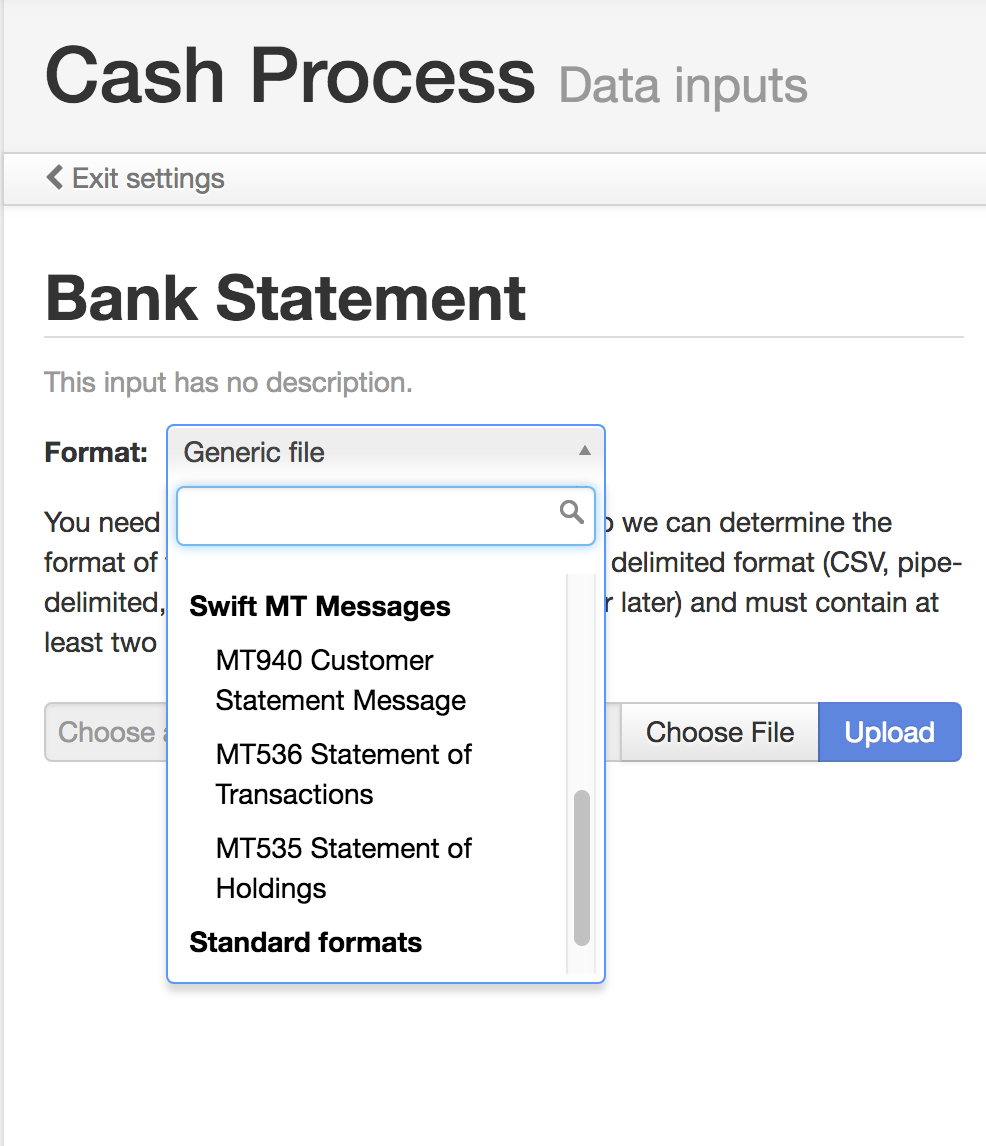 Selecting a Swift MT Message will automatically generate a template for the Data input.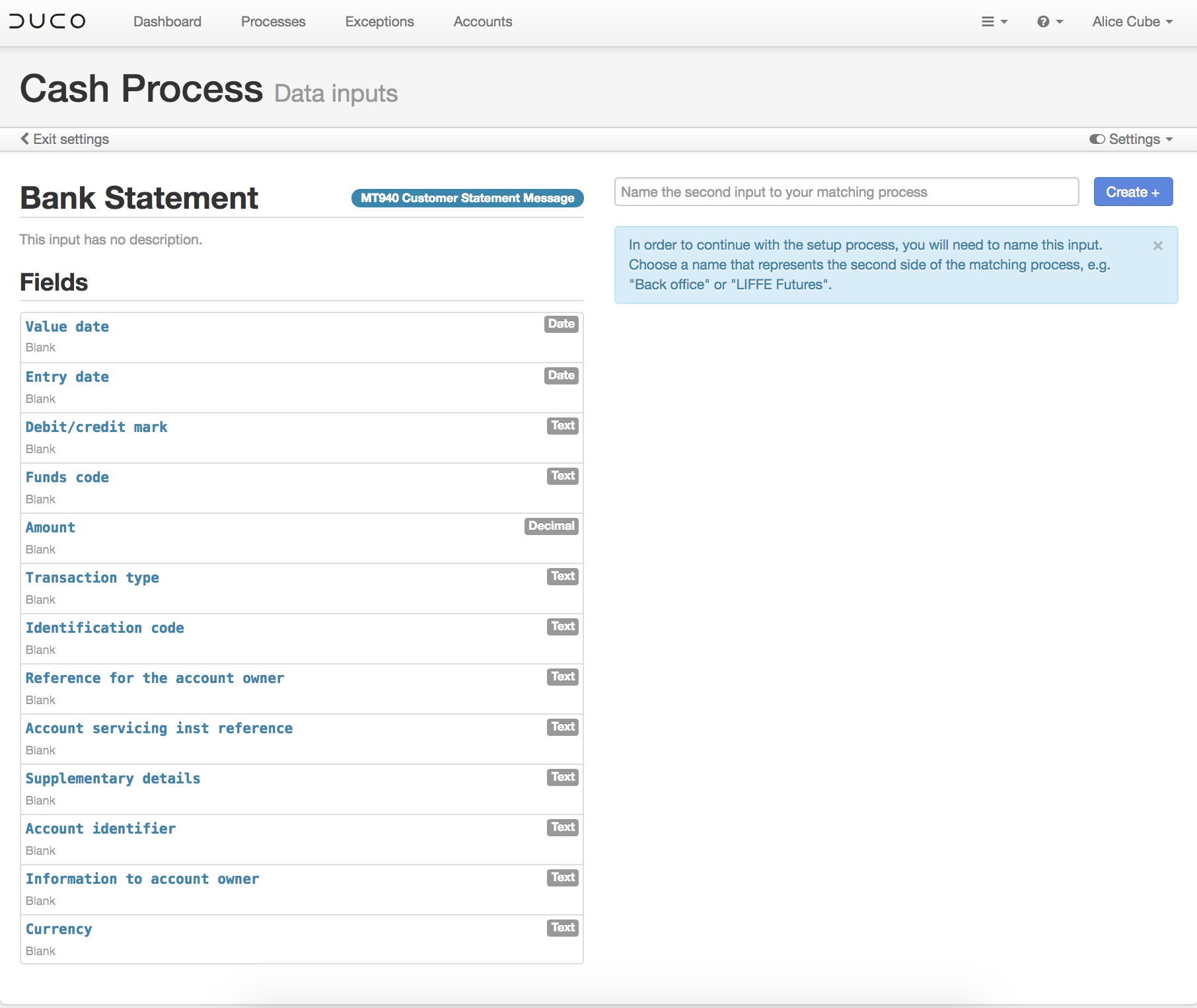 Changing the input on any process to a data prep process
In the March 2023 release, we have enabled the ability to change any existing reconciliation input to a Data Prep process. This will work on all cash, one-sided, and two-sided reconciliations. This will help reduce manual work, react quickly to the market changes, and unblock some key pain points below:
React quickly to market or counterparty format changes
Freedom to change upstream sources without losing previous run results
Change existing inputs without creating a brand new process
Reduce the number of reconciliations and consolidate into single process fed from data prep
Support the upcoming SWIFT ISO20022 Cash MT940/MT950 migration
Please note we are continuing to make this complex user journey easier, and appreciate any feedback on how we can make these transitions of inputs easier for our users. Please feel free to contact your Account Director or Success Manager with any inputs.
For more information on how to change a data input to a data prep process, read the instructions here. Please note to follow these directions explicitly, as mistakes made here could lead to data loss.