Duco enables you to set up automated matching rules quickly and easily, but there's still a risk of human error when manually matching exceptions.
To help mitigate this, you can specify 'control fields'. These fields must be identical on both sides before any user can perform a manual match. This can ensure you don't manually match, say, a 'call' and a 'put' by accident.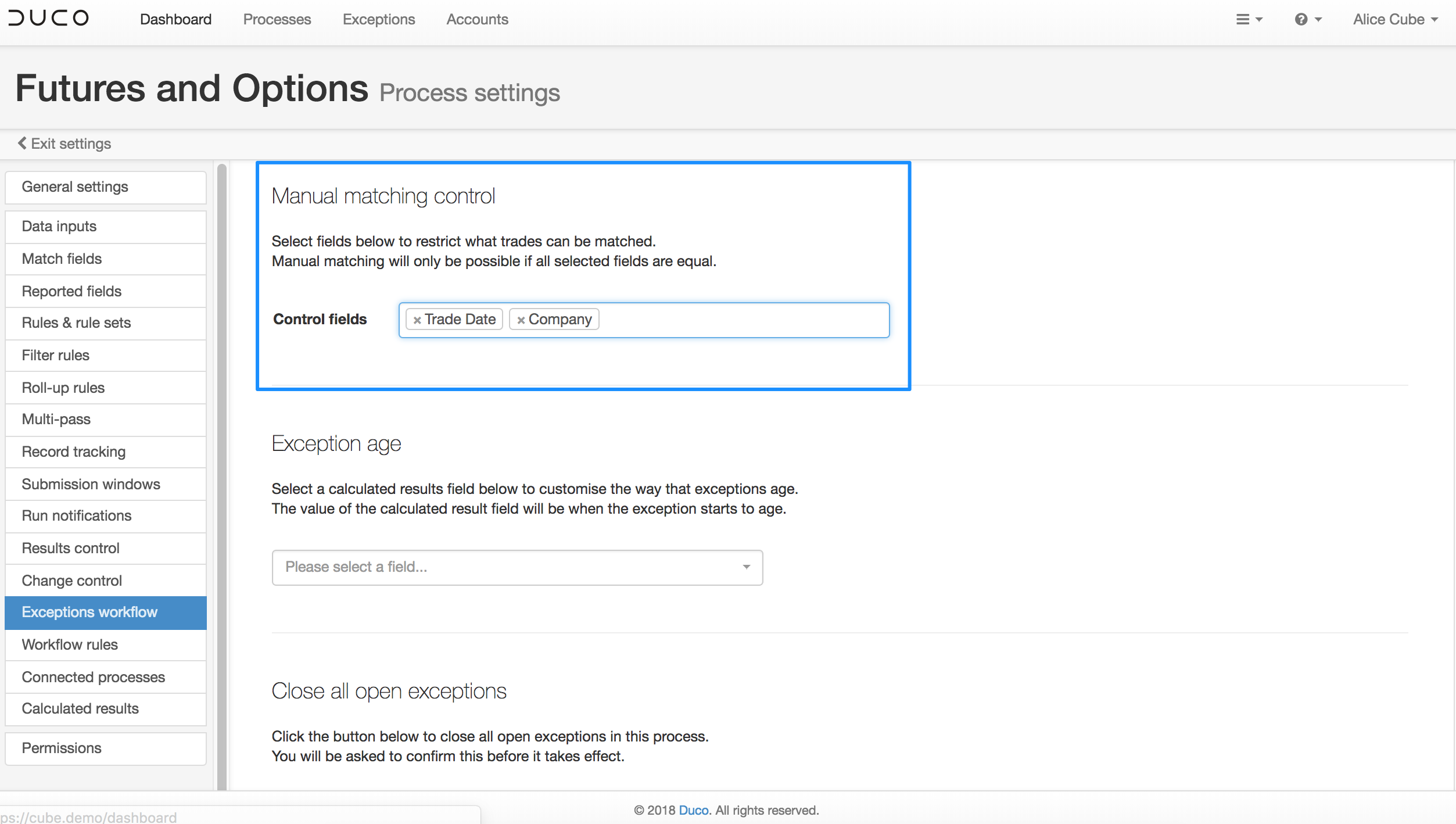 In the example above, this would mean that the internal and the external values for the Trade Date need to be the same and the internal value and external values for the Company need to be the same before a manual match can be performed.
When trying to perform a manual match where this is not the case, you will be prevented from proceeding with the error message shown below.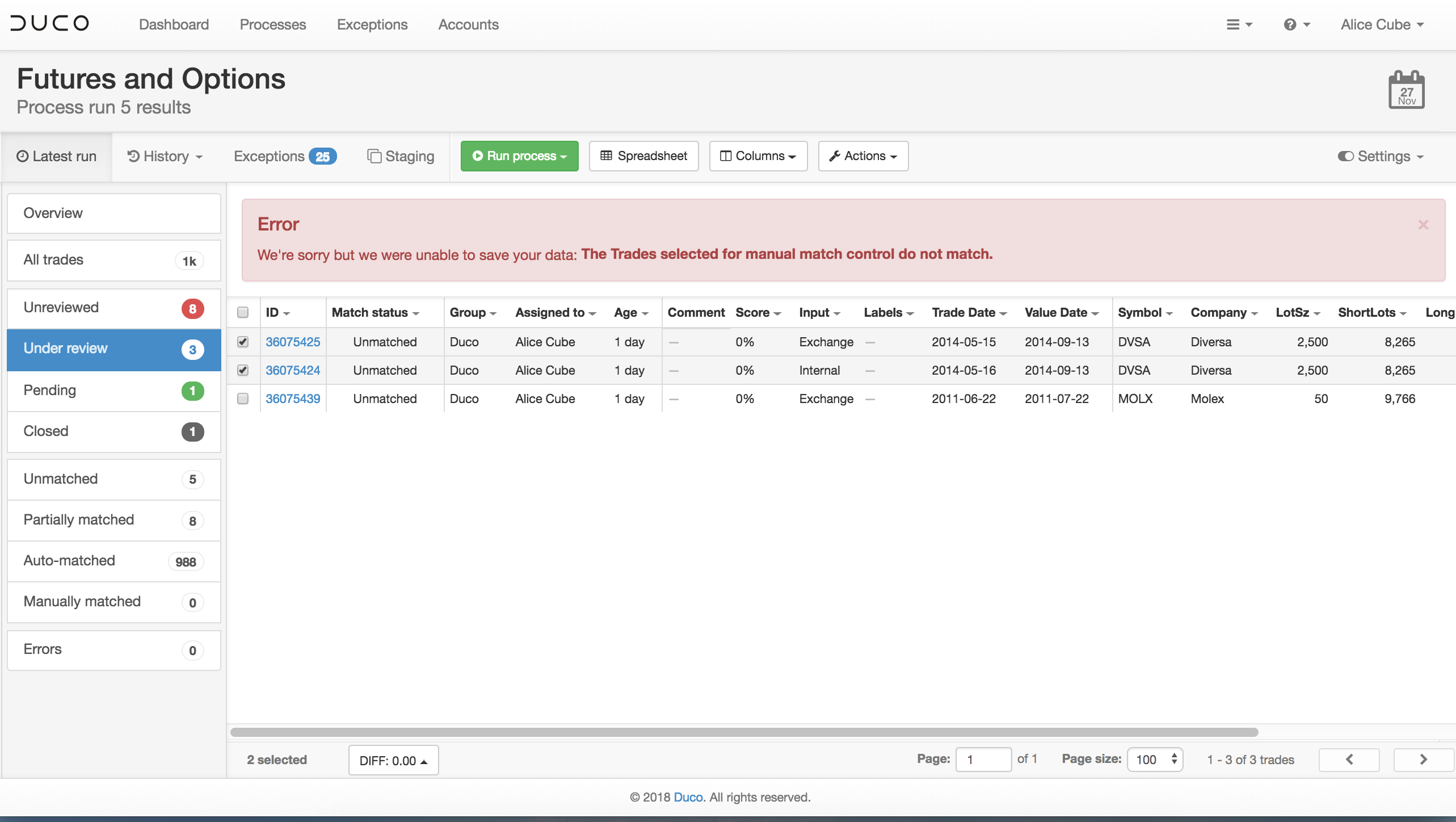 This can ensure you don't manually match items by accident where their key economics are different.