Duco allows companies to define a "global white list" of email domains.
This is done because many organisations use multiple domains, e.g., "user@mybank.com", "user@mybank.co.uk", "user@mybank-securities.com", etc. All the applicable domains need to be added to the Global Whitelist of authorized domains. A Super User (or an Administrator) can only create new users with an email address from these domains and only users with an email domain contained in the white list can access Duco.
Adding a domain
The web domain relating to your email address will have already been added to the Global Whitelist by Duco when we created your account. If all the prospective users of Duco share the same email domain as you then you can skip to the next section. Otherwise this is how to add a domain to the Global Whitelist.
Click on the menu with the three horizontal lines and select Administration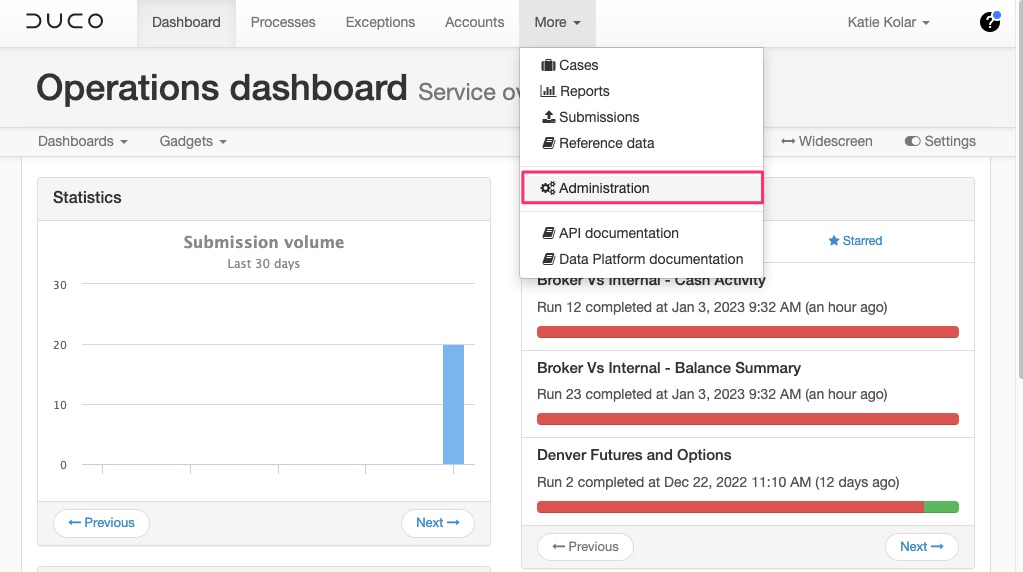 This will take you to the Administration overview screen. Click on Global Settings.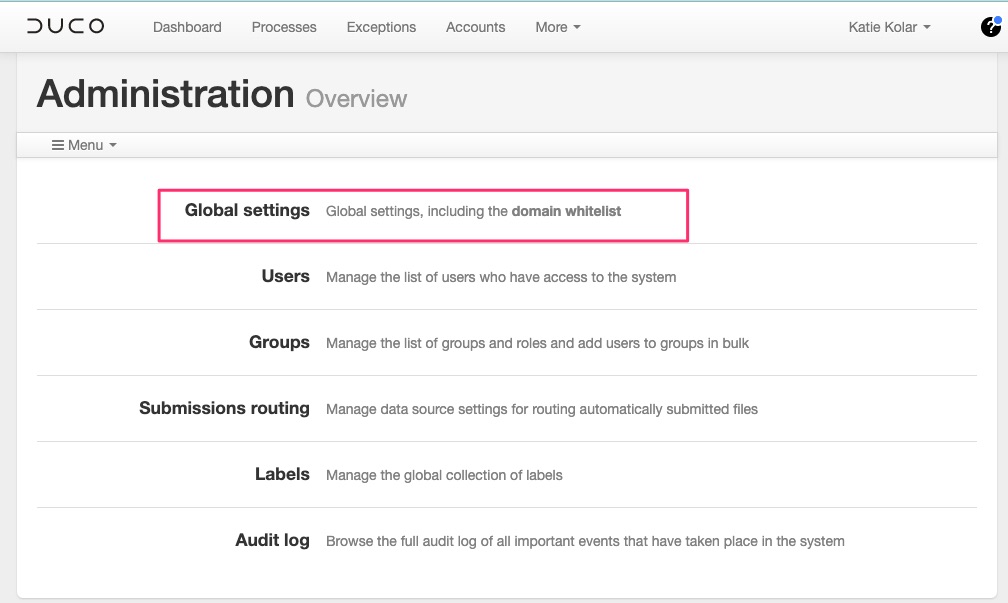 Click on the Add Domain button.