The Global settings page of Duco allows you to set and adjust administrative functions that apply to the whole service, rather than to a particular user group or at an individual user level. Currently this is limited to editing the Global Whitelist (the list of domains that have permission to access Duco).
To navigate to the Global Settings page:
Select the menu with three horizontal lines and click on Administration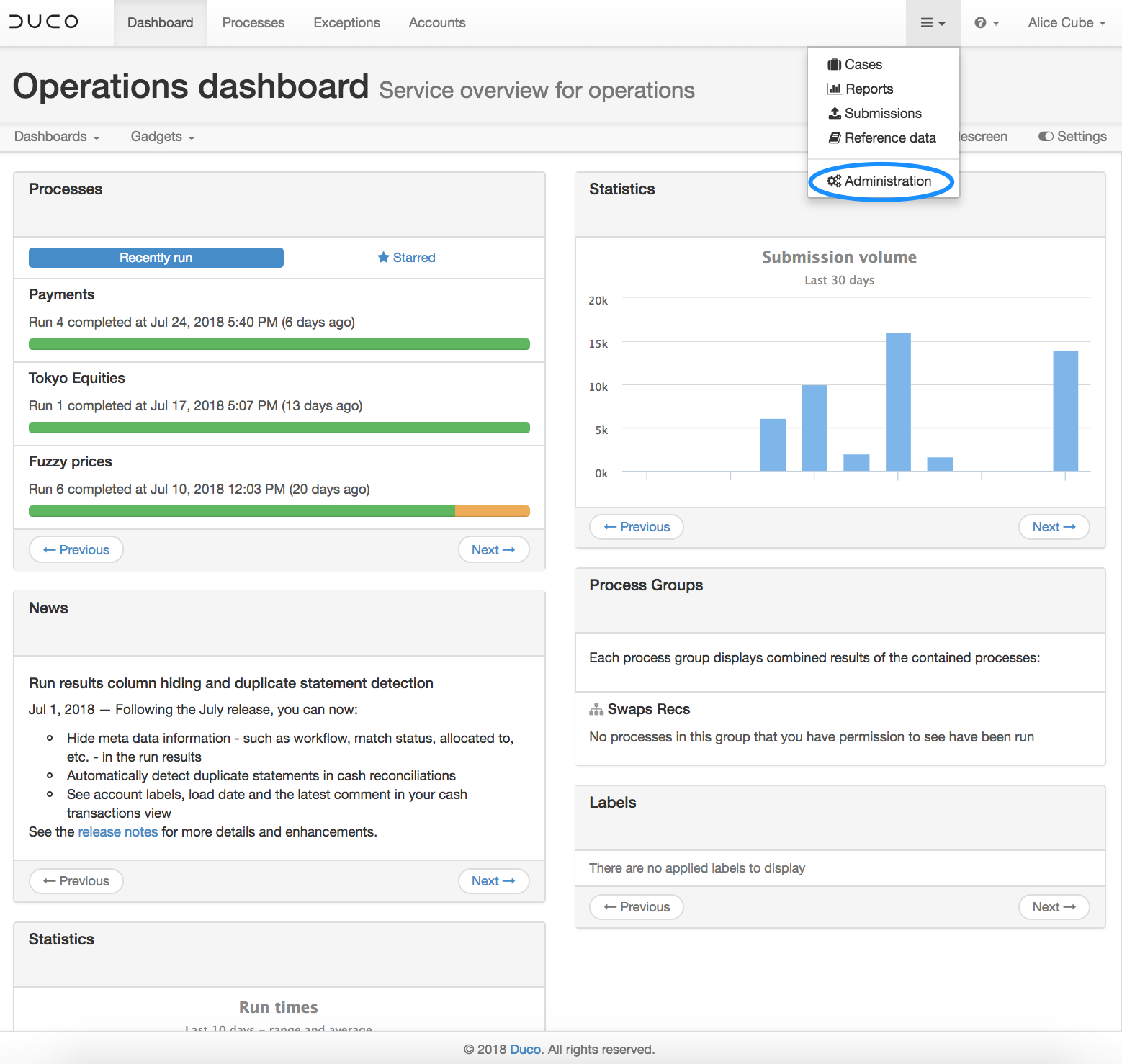 This will take you to the Administration overview screen. Click on Global Settings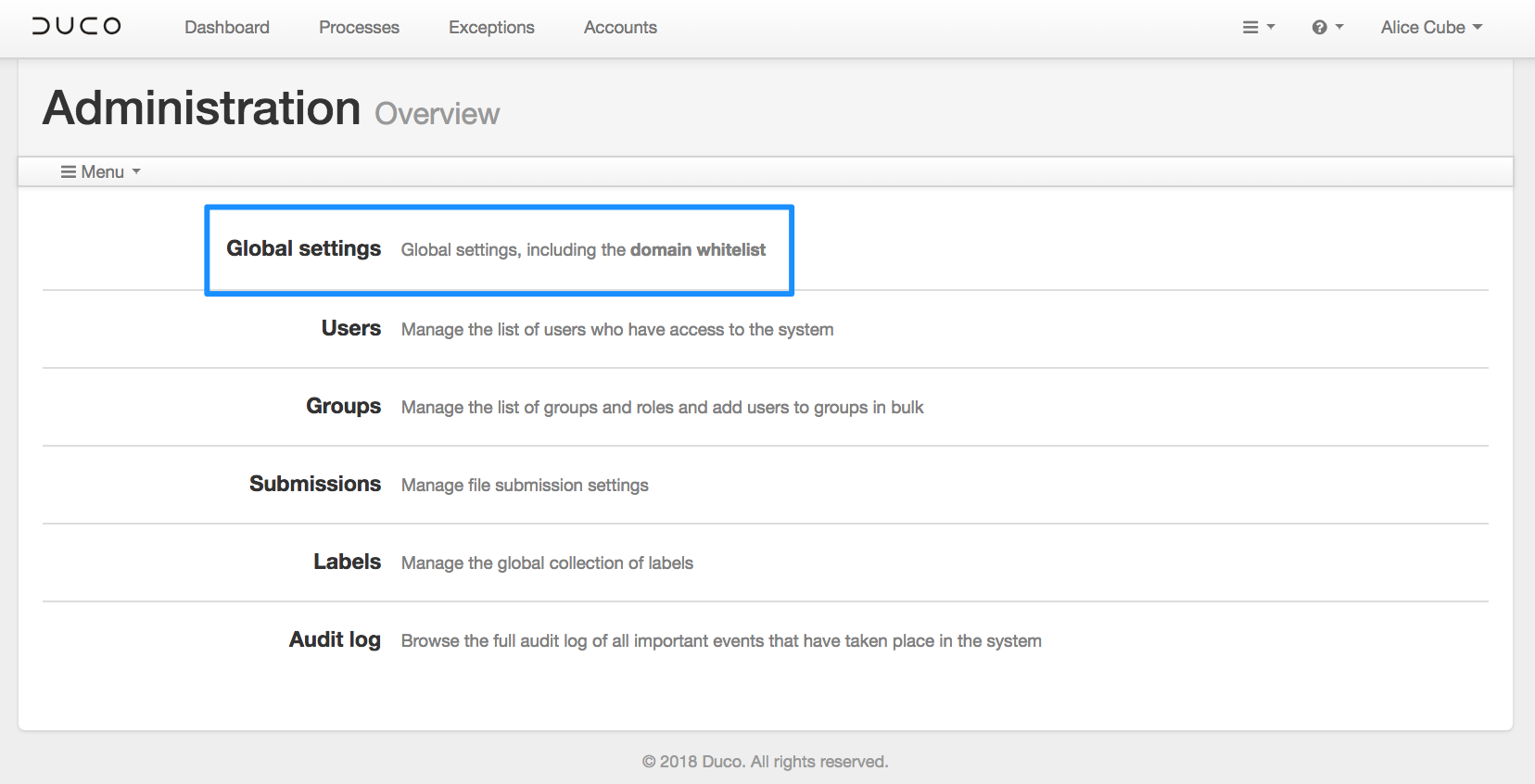 From here click on Add Domain and populate the domain you require.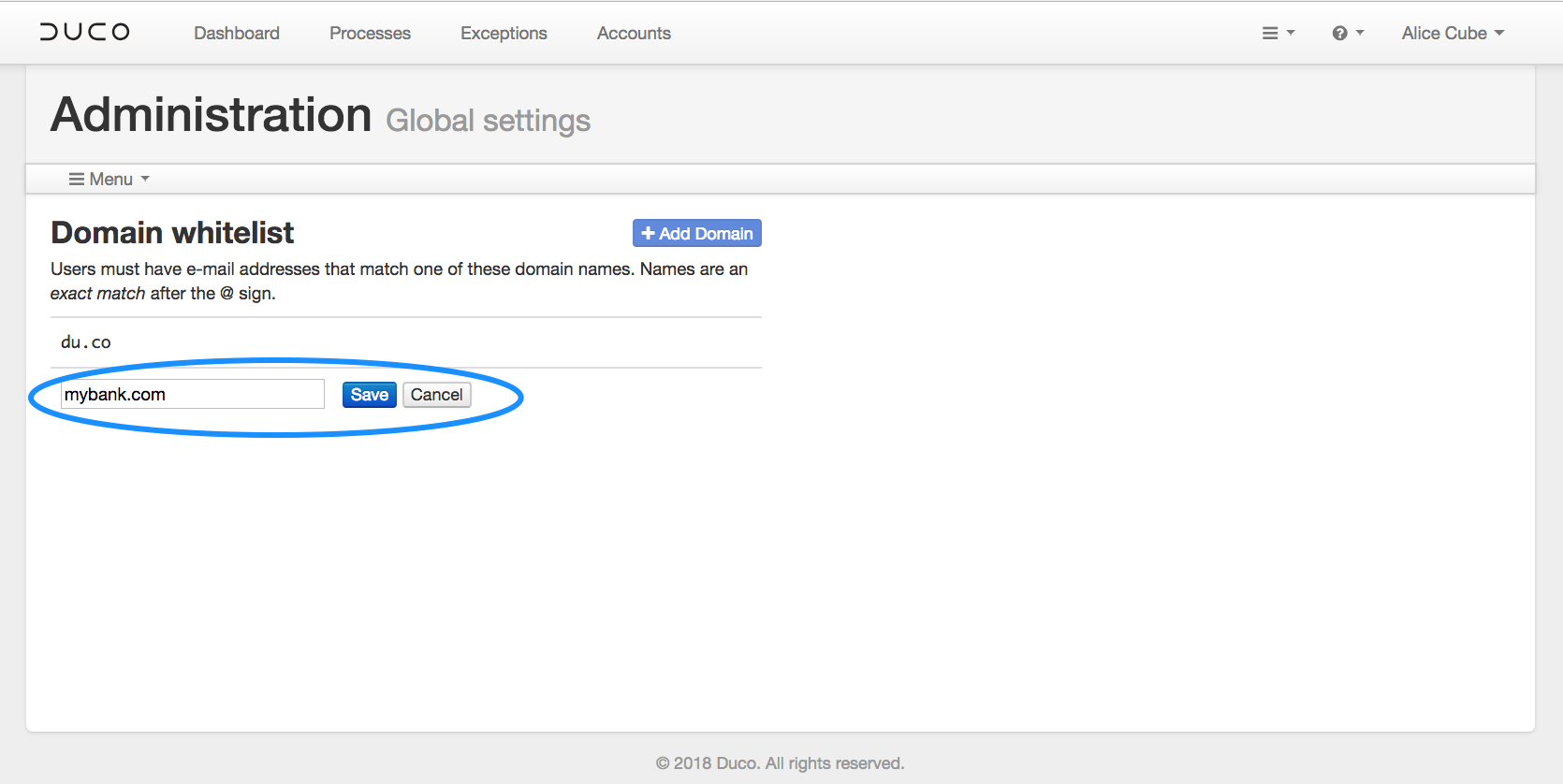 The Edit the domain white list page contains further information about editing the Global Whitelist.