This page documents how to add users to Duco. It also explains how to associate users to groups.
In order to add and edit users, you first need to have User Administrator permissions. If you don't have User Administrator permissions, you will not be able to access the user administrator administration screen, let alone add users. If necessary, you can contact a Duco Administrator within your organisation and ask to be granted user Administrator permissions.
Adding a new user requires the following steps:
Click on More and then select Administration from the drop-down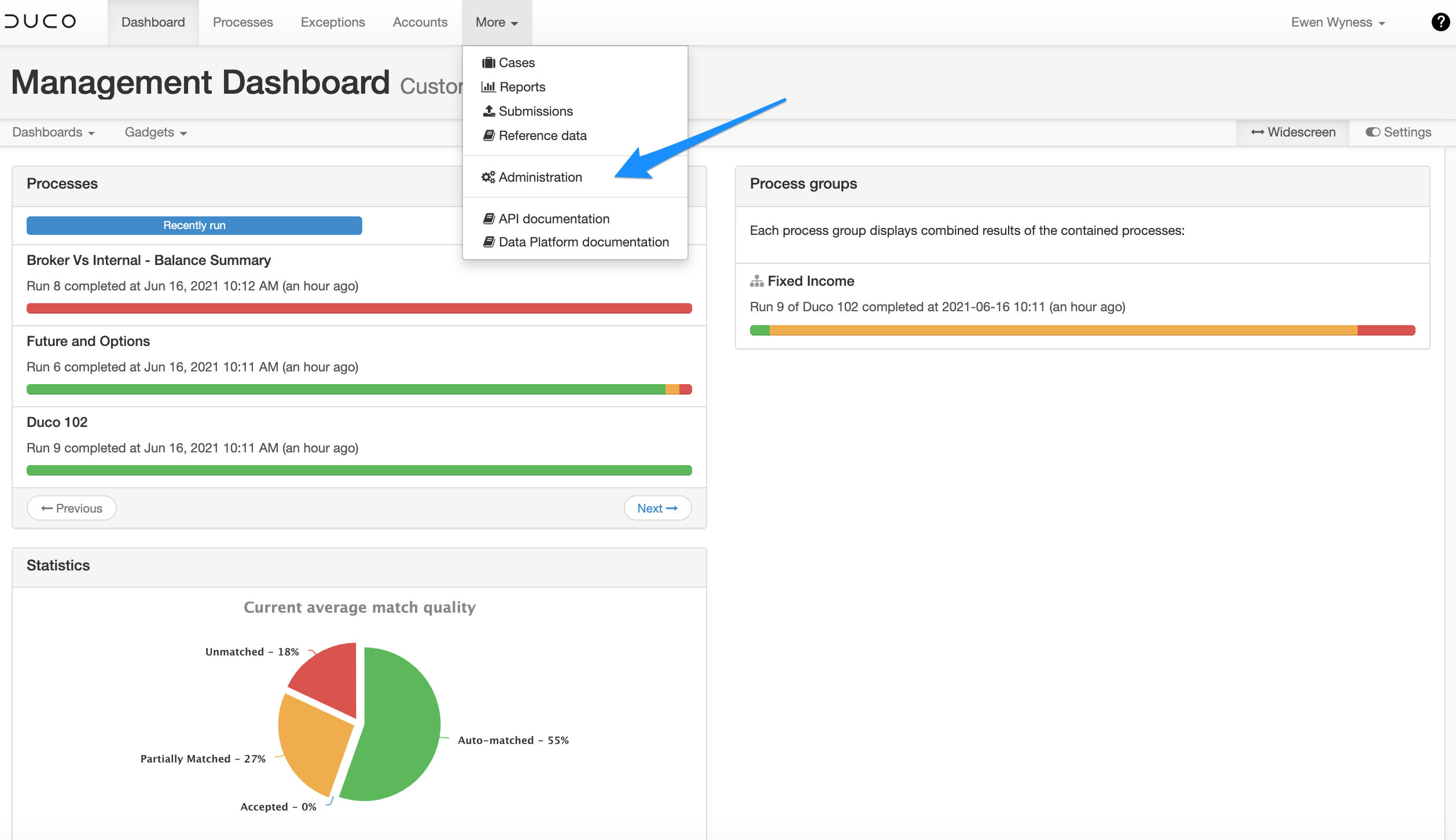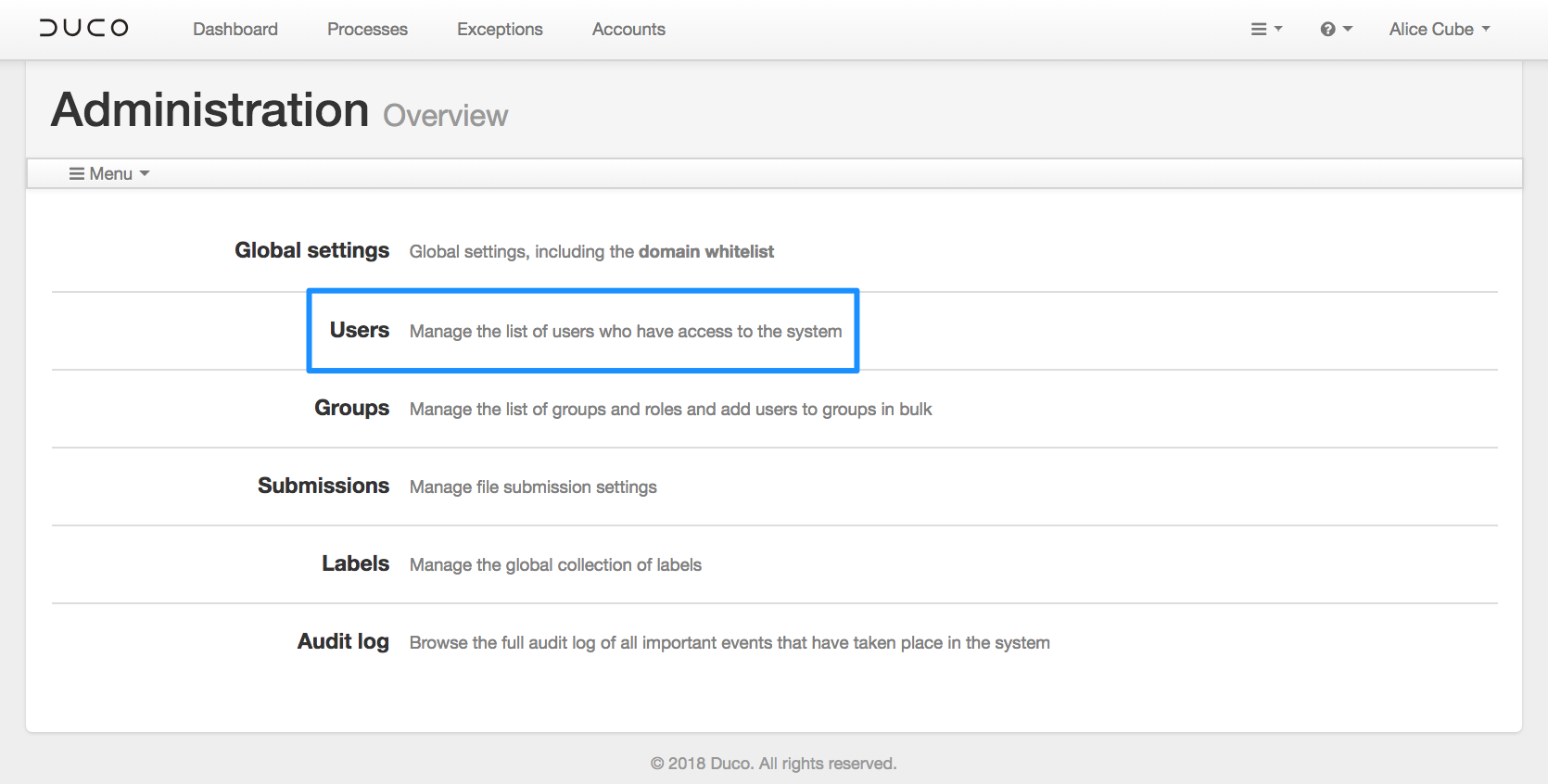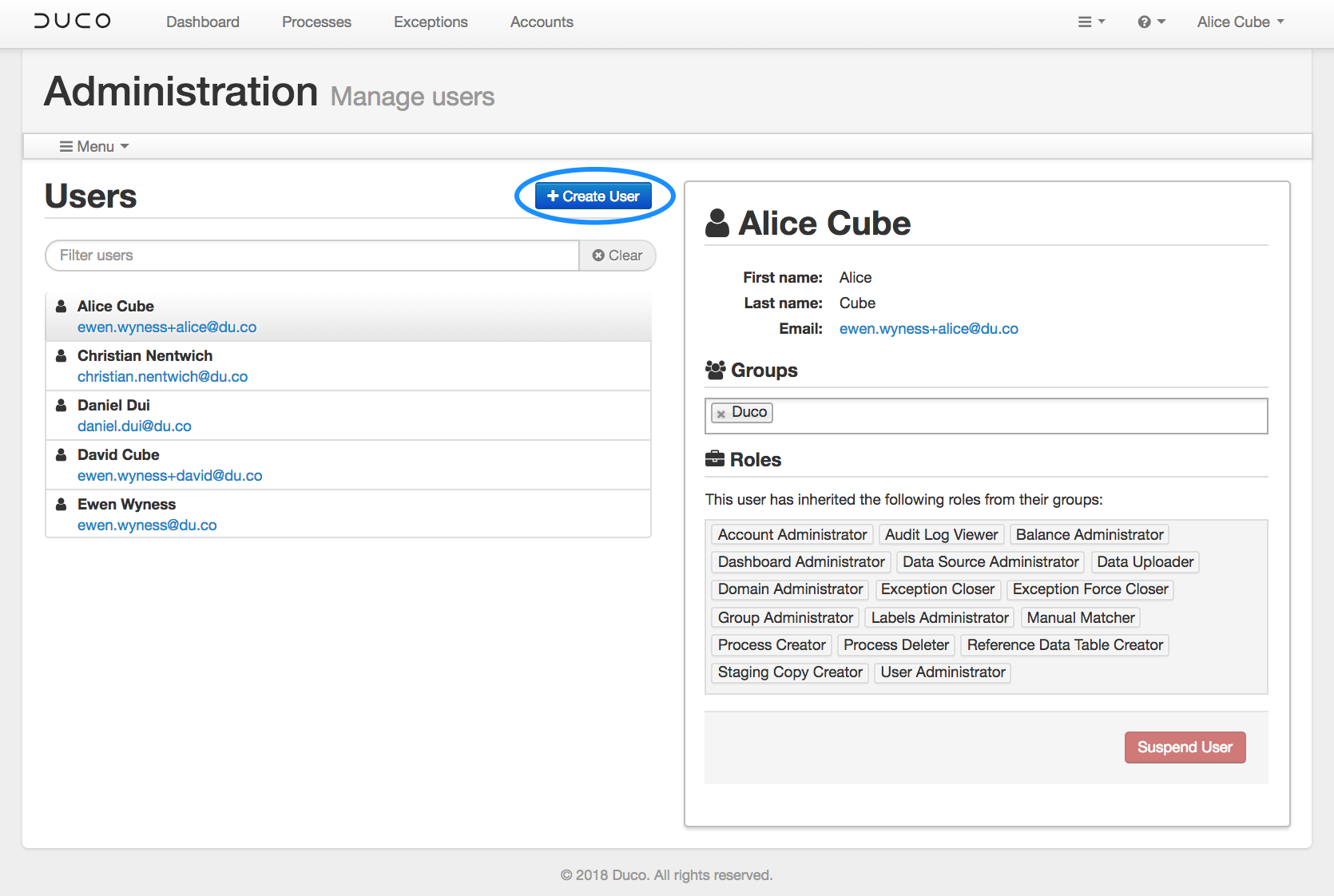 Populate the user details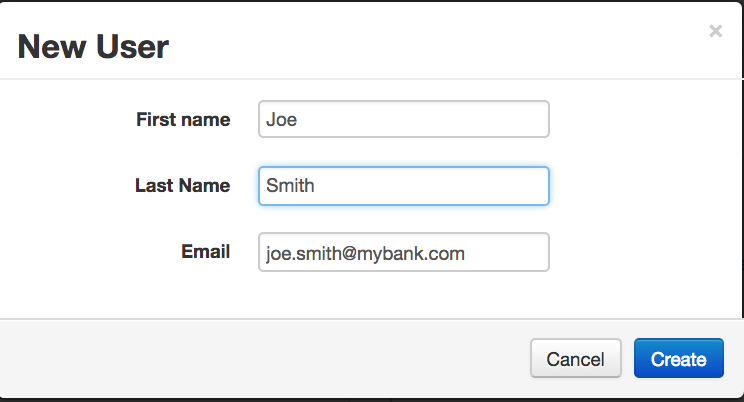 Ensure that you use an email address that the domain whitelist allows.
Shortly after adding a user, Duco will send a confirmation email containing a welcome message and a link that the user needs to use to activate their account and set their password. Users need to activate their account within a few days, otherwise this link will expire.
Resend a confirmation email
It is sometimes necessary to resend a confirmation email, generally when someone's activation link has expired or a confirmation email has accidentally been deleted. To do this:
Go to the Manage users screen
Select the relevant user (you can use the search box to find the user)
Click on Resend confirmation email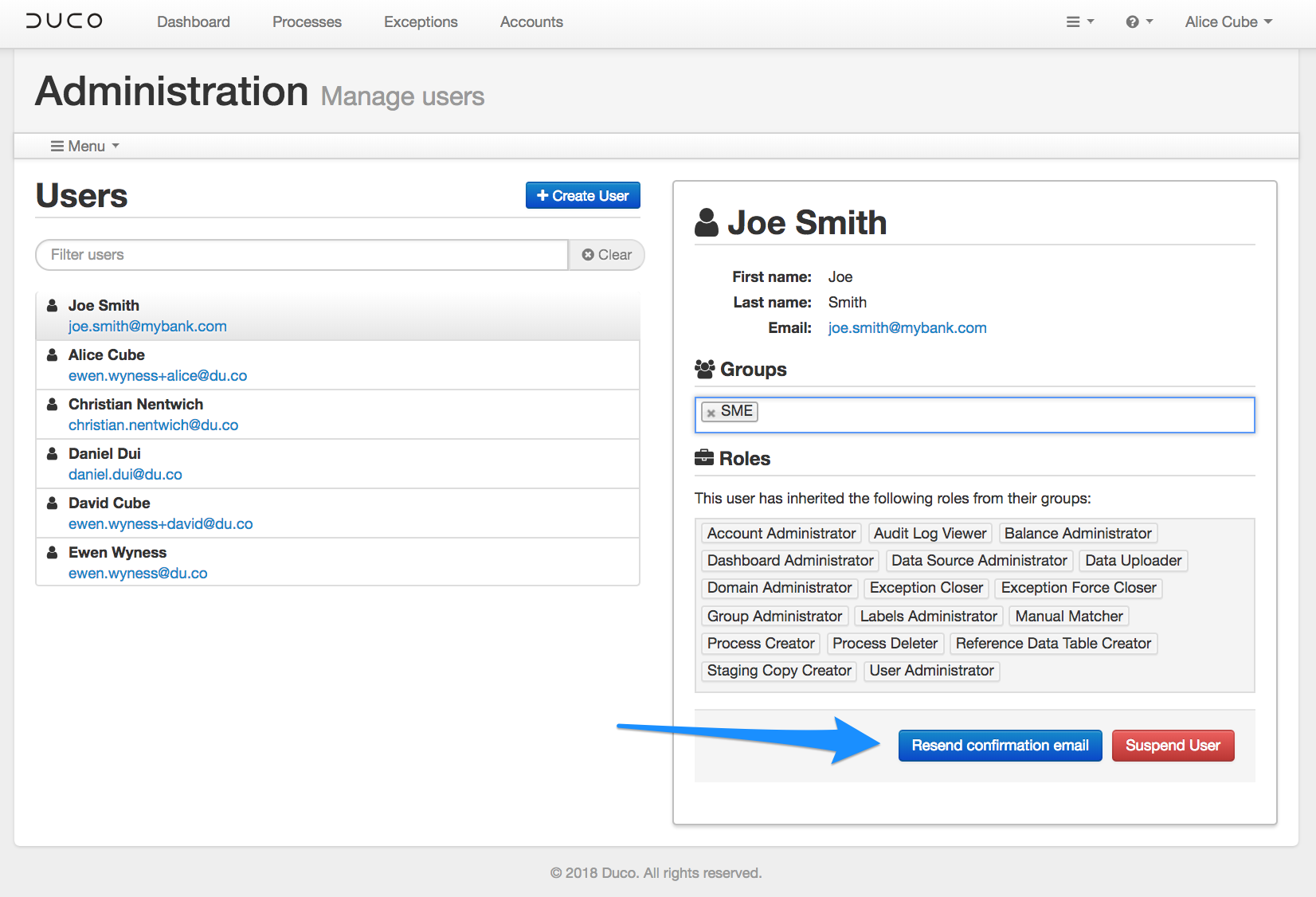 Add a user to a group
From the manage users screen you can also associate a user with an existing user group. For example, you can add "SME" in the Groups section of the screen, if you want the user to belong to this group.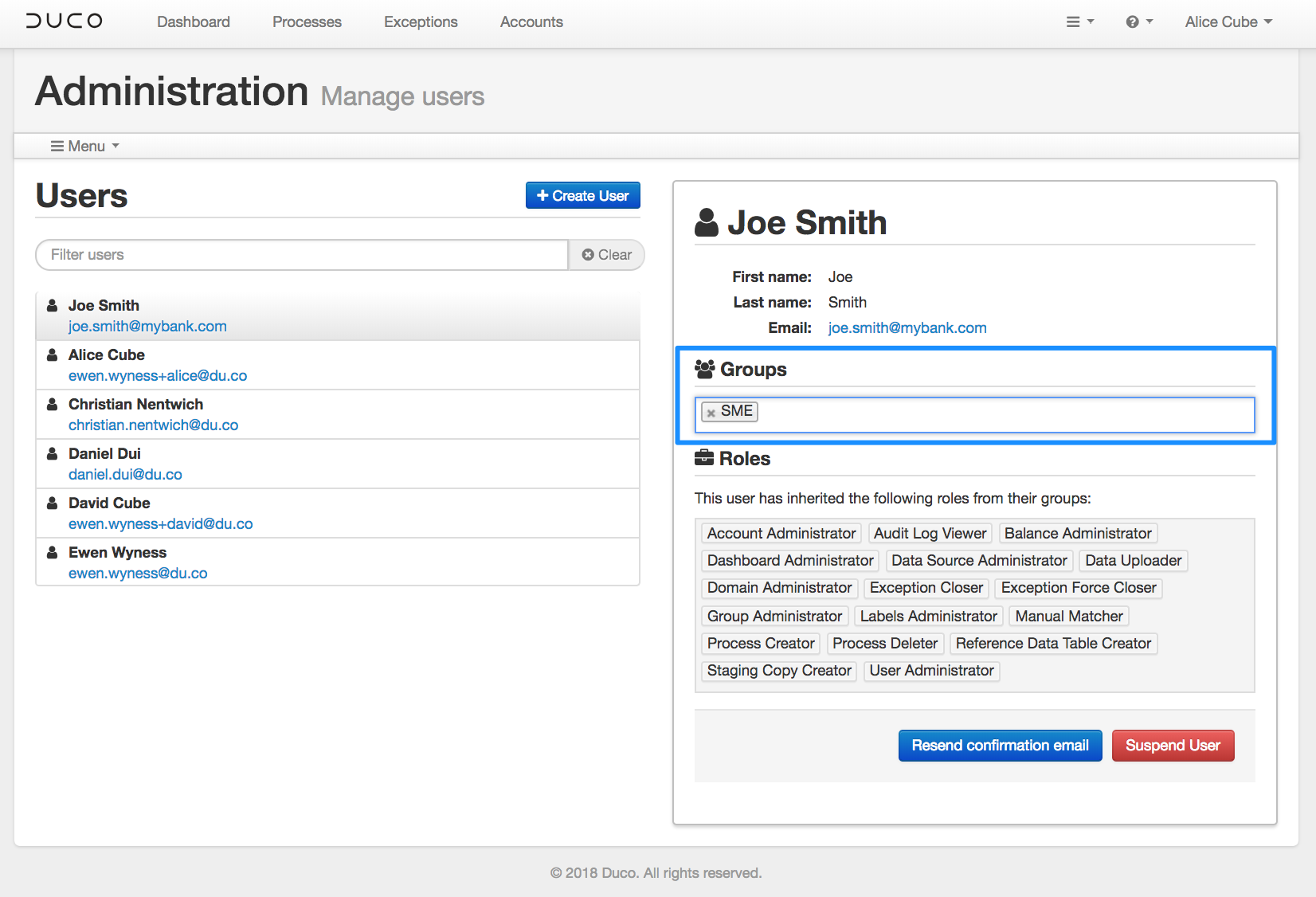 Note that the Roles section of the screen indicates the roles that the user has as a result of being a member of the two groups.