This page explains how to suspend and revoke the suspension of a user (aka lock and unlock a user).
There are two ways in which a user's account can become suspended:
A System Administrator may suspend a user to temporarily prevent them from accessing Duco.
A user is auto-suspended when an incorrect password is entered three times.
Suspend a user
Sometimes it's necessary to prevent a user from accessing Duco, without wanting to delete the user or change the user's permissions. For example, if the user leaves the company temporarily. You can do this by suspending a user. A user suspension can be revoked at any time, enabling the user to log in again and use Duco as usual.
To suspend a user:
Click on the More tab from the top of the screen. This will then allow you to select Administration.
From the Administration Overview screen, click on Users.
Click on the Suspend user button at the bottom right of the screen. Once a user has been suspended the button changes to Revoke suspension.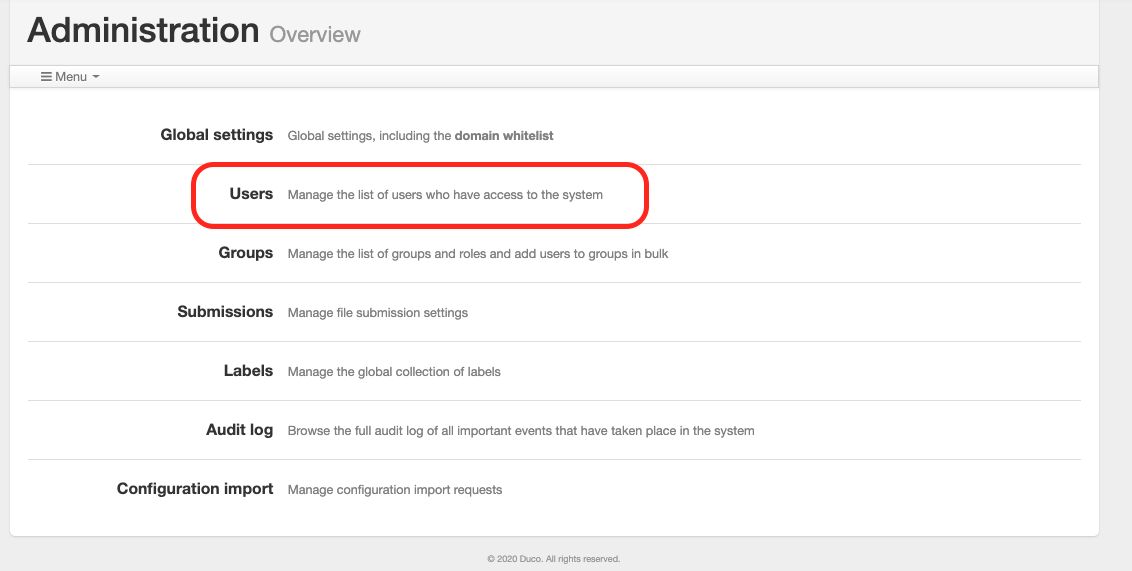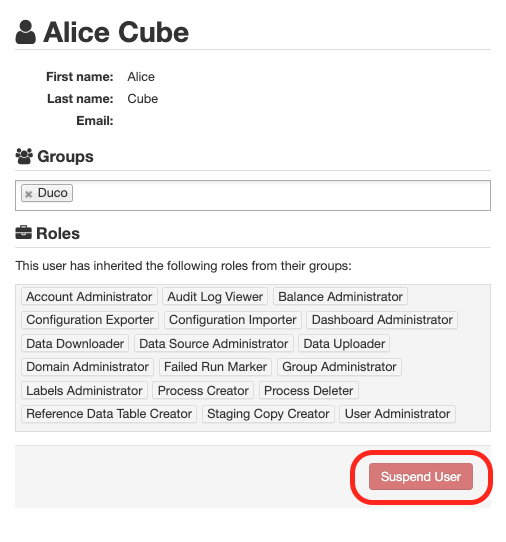 Unlock a locked user account
A user who attempts to log in and enters three times a wrong password will be automatically suspended. The user will see a message like the following:

To revoke a user's suspension:
Click on Administration → Users
Select the relevant user
Click on Revoke Suspension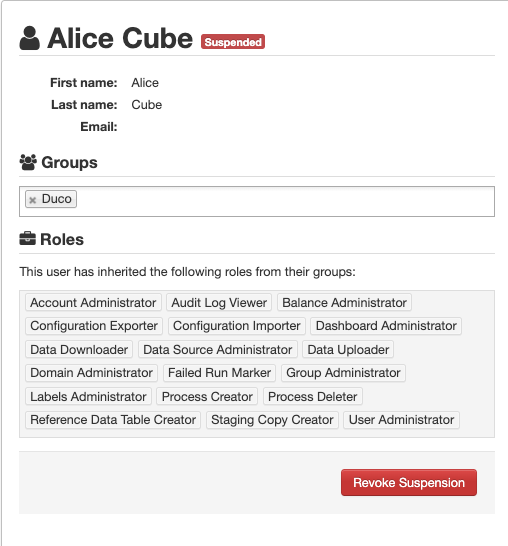 The user will receive a confirmation that the account was unlocked.