It is also possible to break apart partially matched items that have been assigned to you, once the review is underway (this button is disabled once an item has been marked as Pending)
Then click the Break apart button on the top-right of the screen.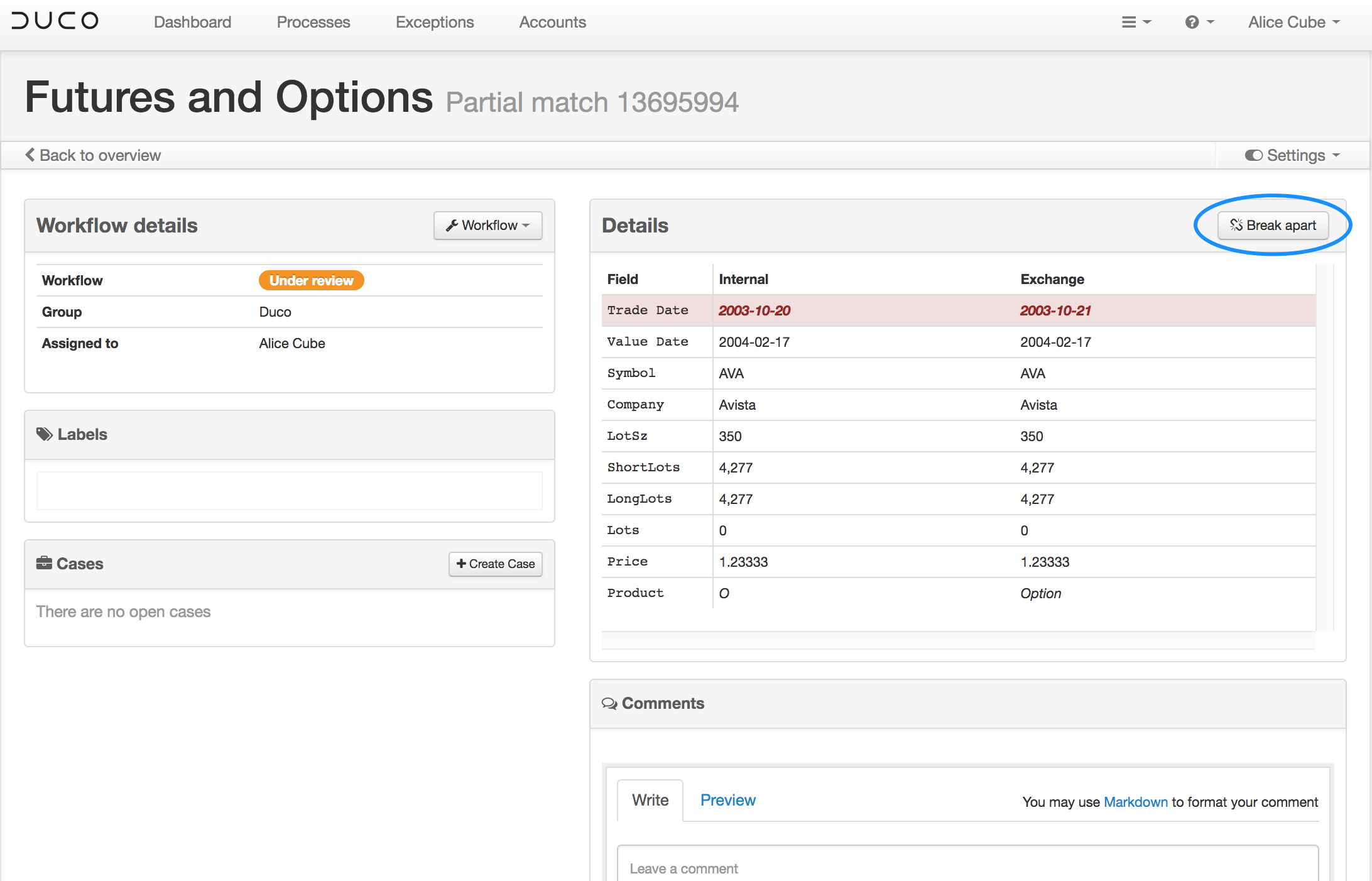 To break apart a Pending item it is first necessary to select Review further. A partial match that is broken apart will appear as two separate items in the Under Review bucket.