In this release we are bringing you a new tool to process your exceptions quickly, improve the way how you would access your data in cash module, and launching our new Duco Help Center.
Apply labels and add comments to filtered items across pages
Access exceptions and recent matches more quickly in cash process
Duco Help Center with easier access to Duco knowledge
Act on items across pages
There are occasions where a large number of exceptions from a rec are due to the same cause, hence you want to apply the same label to, or leave the same comment on all of them. You can now do this by selecting all filtered items explicitly and choose the action.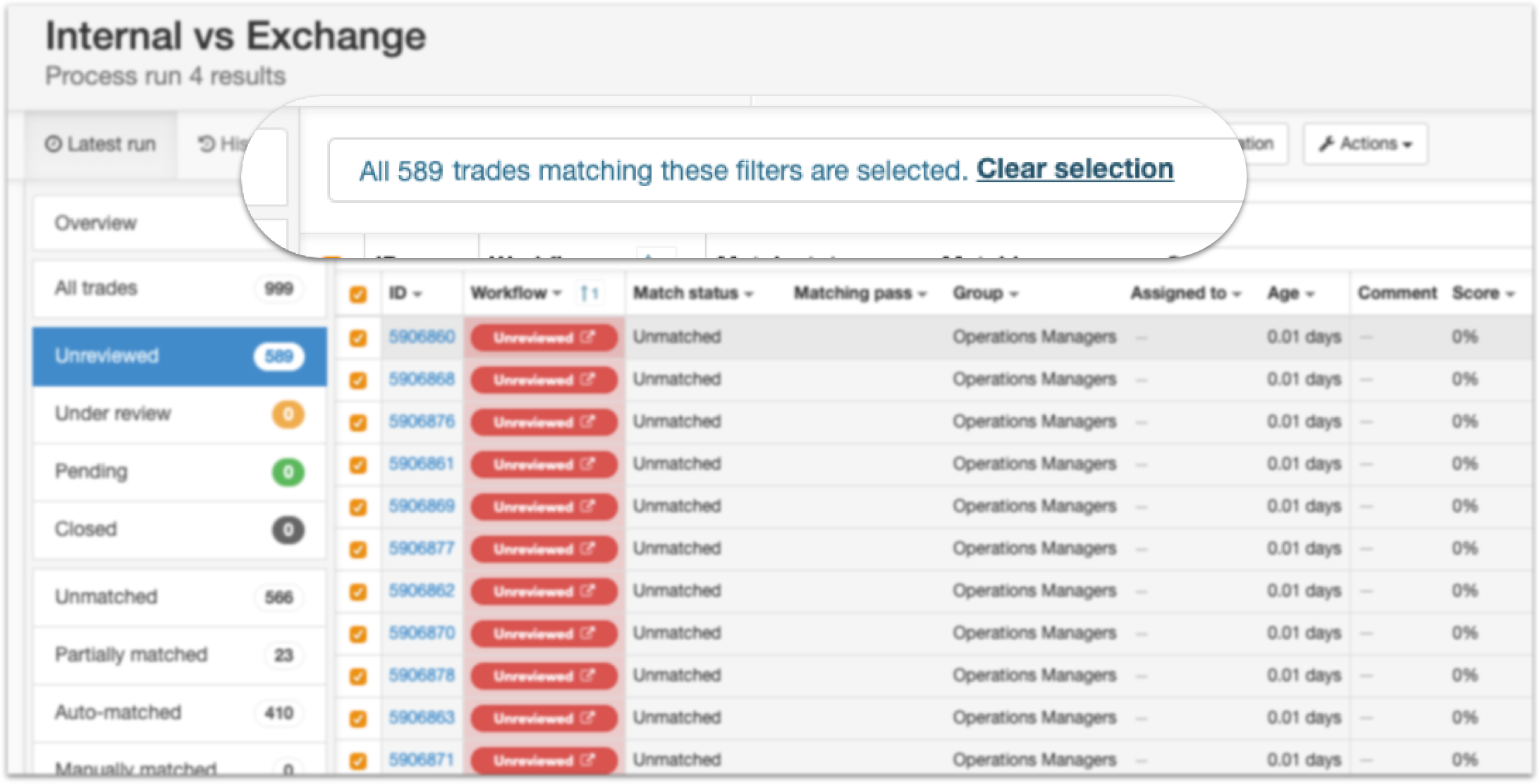 This is currently available in generic processes.
Cash data access optimization
The transaction screens used for daily reconciliation and exception activities have now been optimised to only include exceptions and recently matched transactions. This improves the speed at which the transactions are shown and how quickly you interact with them. Older transactions can still be accessed as normal, which provides the ability to review and intervene with old matches when needed.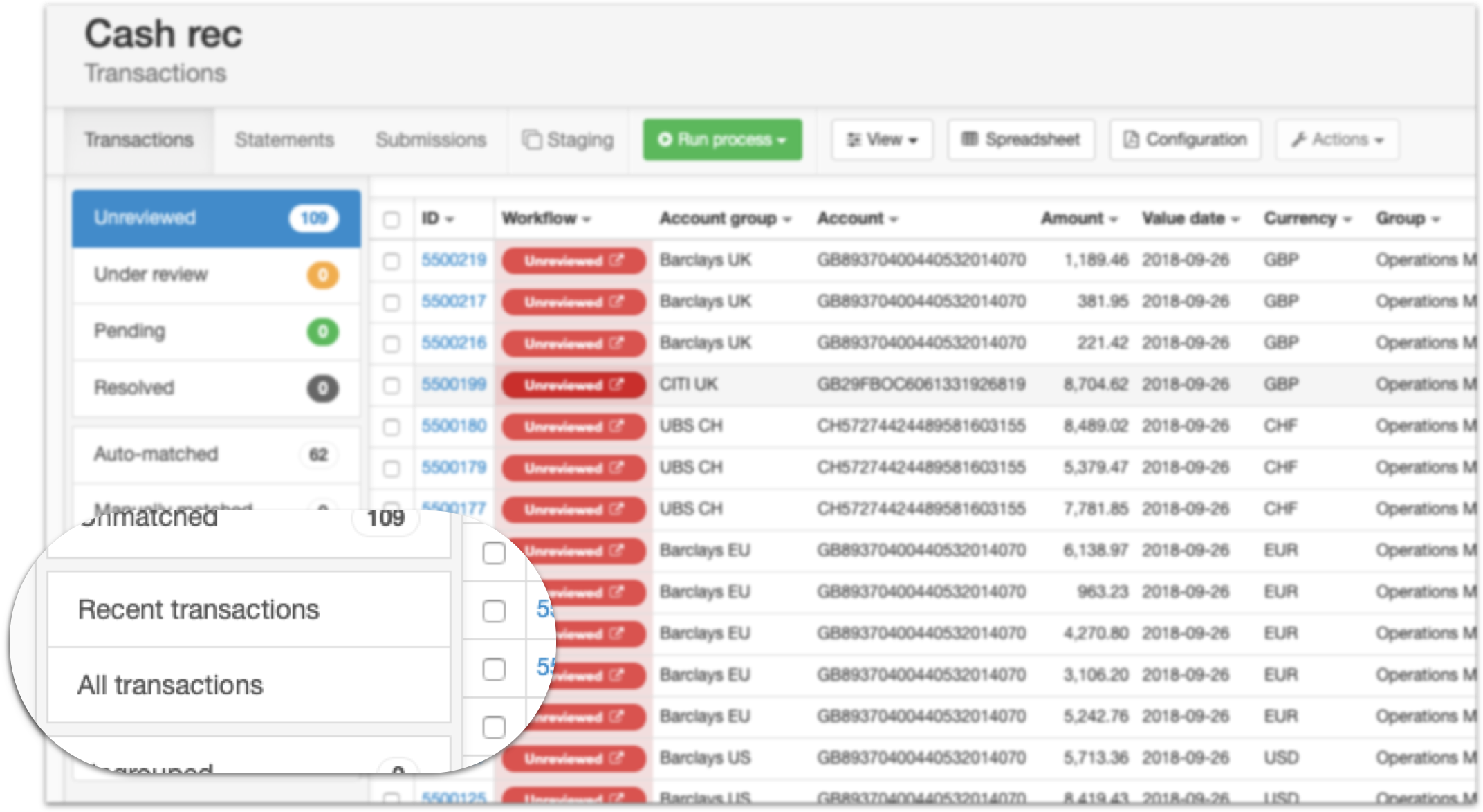 The range for 'recent' transactions can be configured per cash process, providing the ability to tailor the experience based on the needs of each reconciliation. Please contact your customer success representative for more details.
Duco Help Center
We are launching the new Duco Help Center to enhance the overall experience when it comes to finding answers, browsing documentation, and contacting Duco Support.
With the top article suggestion functionality, we have made it much easier to search for the answers you need. Don't have a specific question? Browse our newly designed categories, including close to 100 new FAQs. In case you cannot find the answer you need, contact Duco Support directly from the Help Center. We have also made it easier to enroll in Duco Academy courses and our newly announced Certification program.
You can access the Duco Help Centre through the Help link in the application. More details are here.

With the launching of Help Center, we have decommissioned the News gadget from the application Dashboards.