This release brings you transparency of previous activities done on an exception, enterprise level change control governance to cash reconciliation processes, and more:
Seeing workflow action history for exceptions
Change management for cash reconciliation
Showing additional information for cash statements
Seeing workflow action history for exceptions
We have made it much easier for auditing by showing all actions performed on exceptions, which also enables you to decide the next step to resolve each of them. Within the result view, you can now see all actions performed on an exception at a glance, including workflow status transitions, labelling actions and comments. There is also an overview page showing the latest status of the exception, including when the last manual action was done, so that you know how long it has been idle.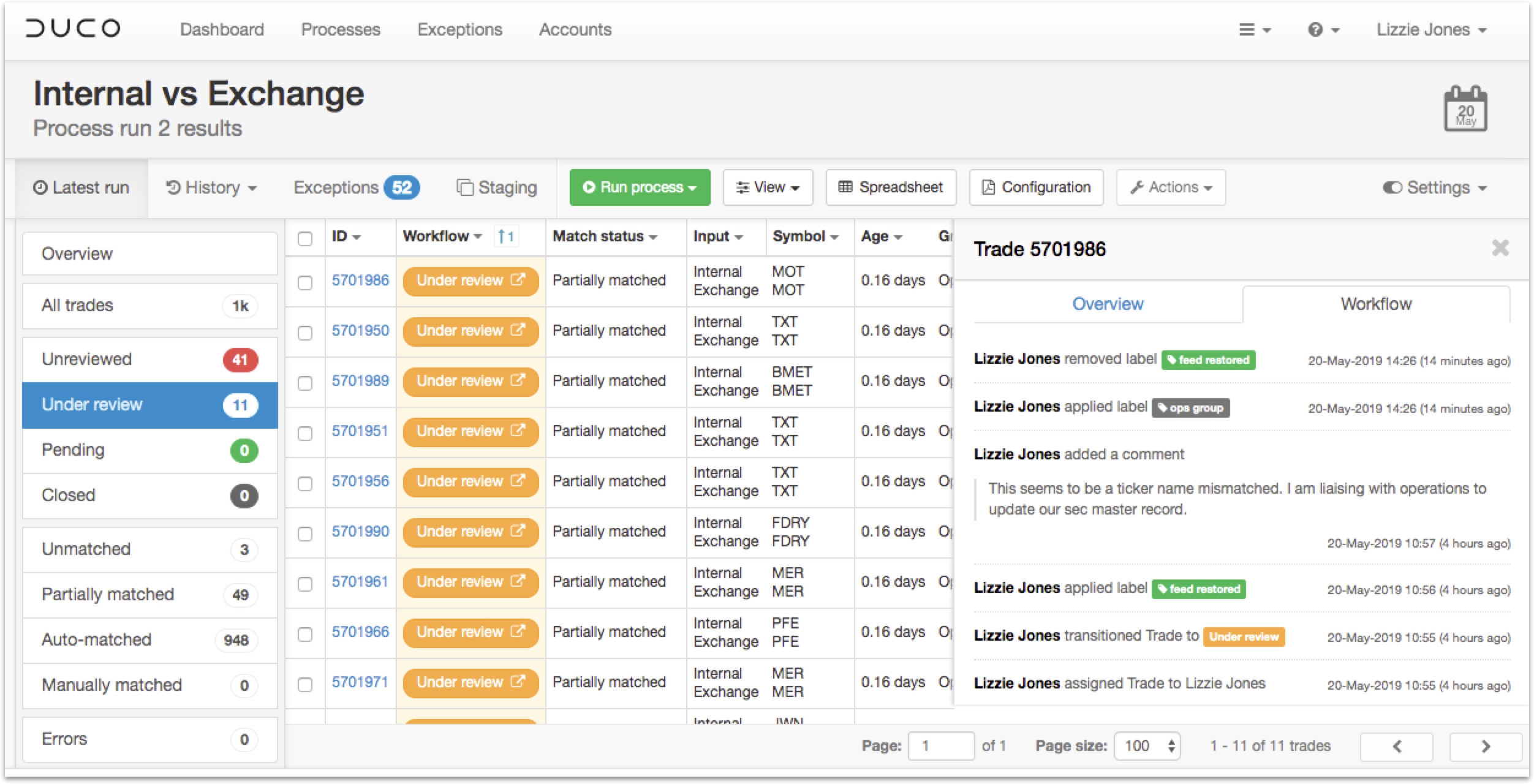 The workflow action history are also available in our enhanced XML API. You can extract these information to build reports for auditing and management information purposes, such as showing statistics of how much time each team spend on investigations, whether any team or particular user becomes a risk in the process.
Change management for cash reconciliation
We are bringing best practice change management to our cash reconciliation. You can now create staging copy of a cash process to test your configuration changes, and enforce 4-eyes control when changes need to be pushed to production. And if you use our optional Development Environments module, you can export and promote process configuration in between environments, giving you a rigid change management control between development, testing and production environments.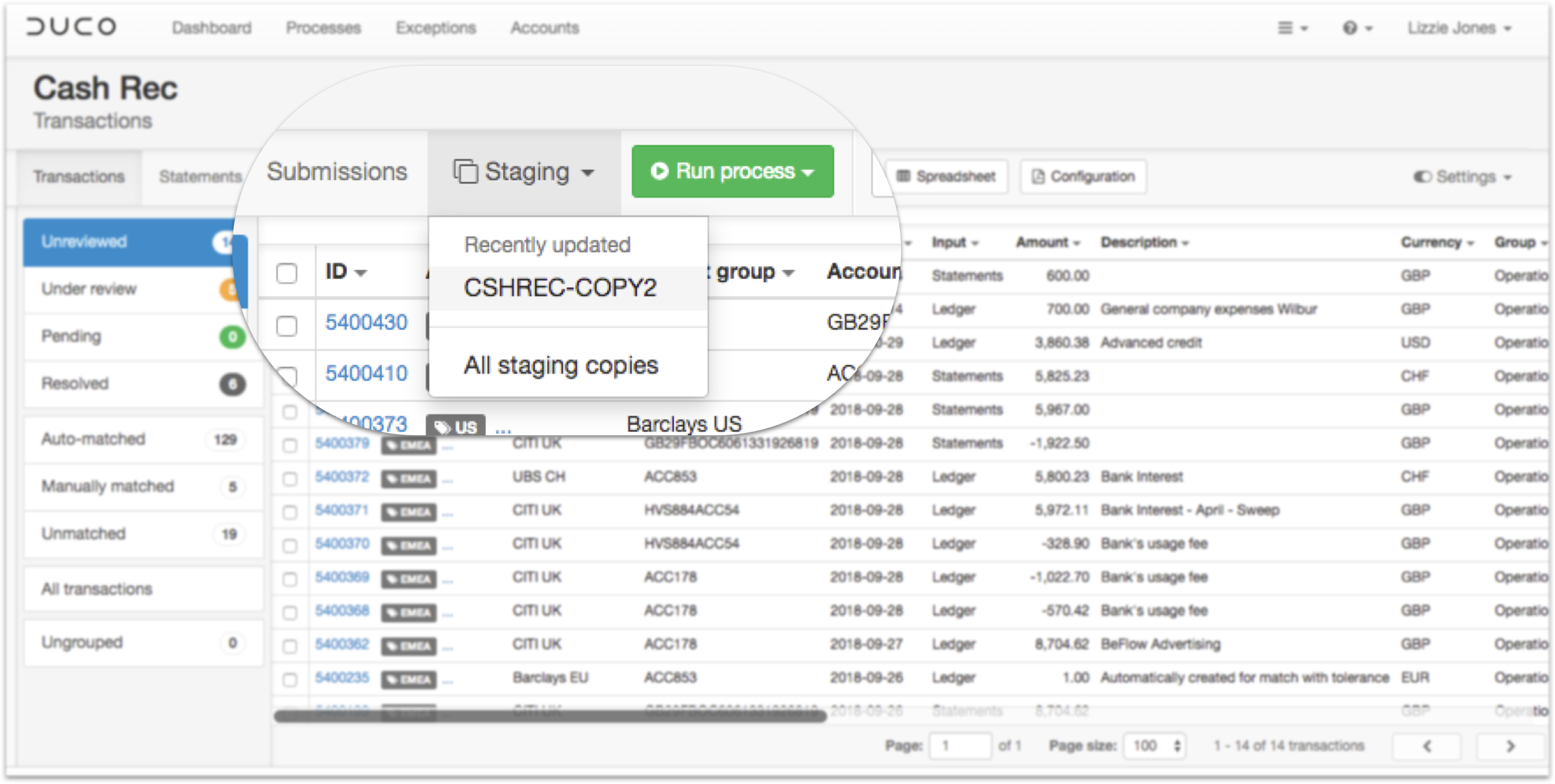 Account data and settings are not copied to staging copy or in between environments, to ensure your production data are well protected. Instead you can now export the accounts and their settings to a CSV, so that you can import them into your target environment.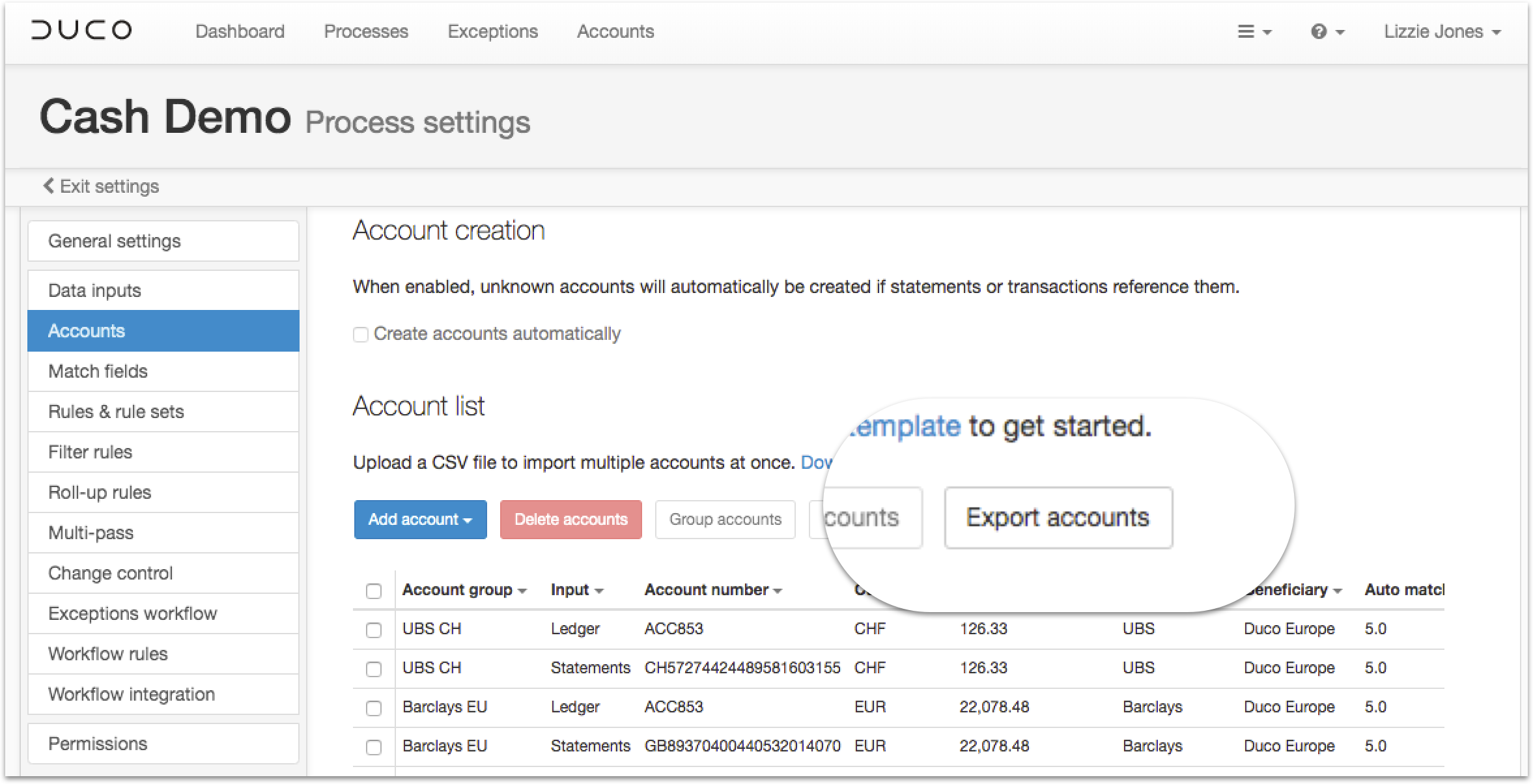 Showing additional information for cash statements
When browsing all statements submitted to your cash reconciliation, you can now filter them by account labels, or easily find the statements submitted on a particular day.